Hakai Pass Weather
Hakai Pass weather near the Lodge appears below. The camera looks down the Kwakshua Channel eastward towards Wedgborough Point, one of our coho fishing hotspots.
The camera shots are a great way to see the area and get some real time weather conditions in the Hakai Pass area. The cameras are located at the Hakai Institute which is located about a mile from Hakai Lodge.
Typical summer weather at Hakai Pass is quite comfortable. Generally the daytime temperatures average 65 F and lows average 50 F. In a fair weather pattern, which is typical, temperatures get into the low 70's and even warmer. Rarely we see daytime highs in the mid 50's. As well we may see low temperatures in the lower 40's.
Environment Canada weather is a great source of detailed weather for the Hakai area. Our weather is usually somewhere between Port Hardy and Bella Bella weather. Check those before your salmon fishing trip with us and you can prepare accordingly.
Packing your bags to fit within the baggage allowance on NW Seaplanes is challenging. Make sure you have enough warm clothing. More layers is recommended over more changes of clothes. That 50 lb'er you hook into doesn't care if you have worn your jeans a couple days in a row!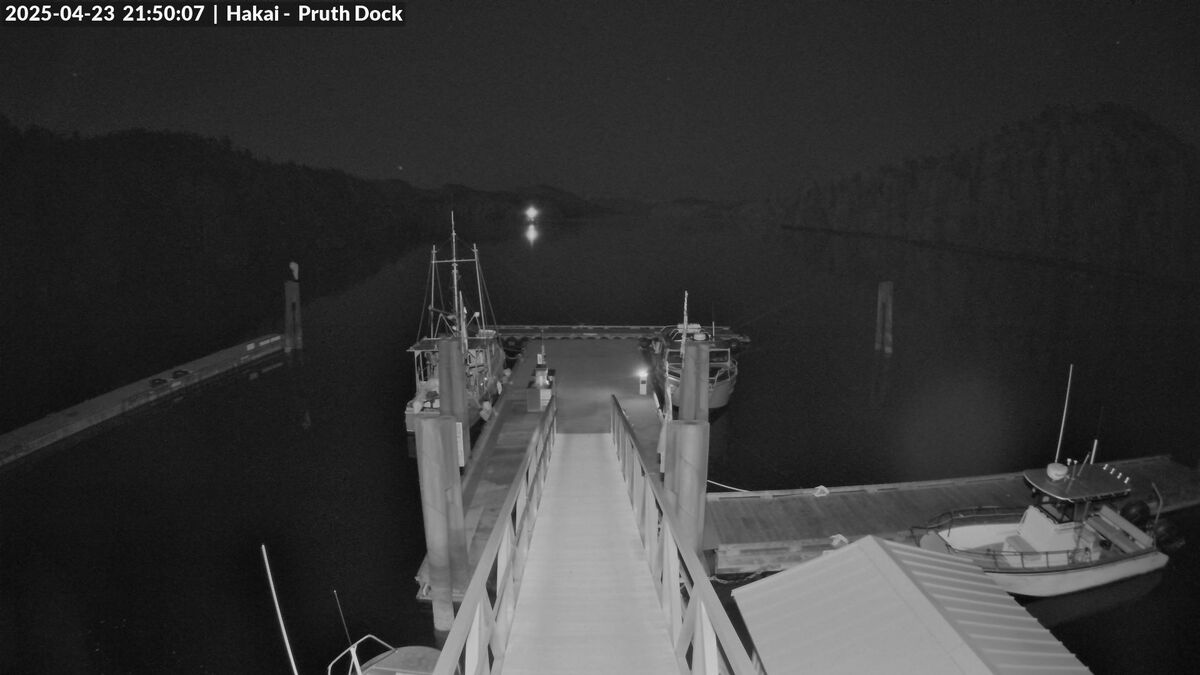 Dock at Calvert Ecological Observatory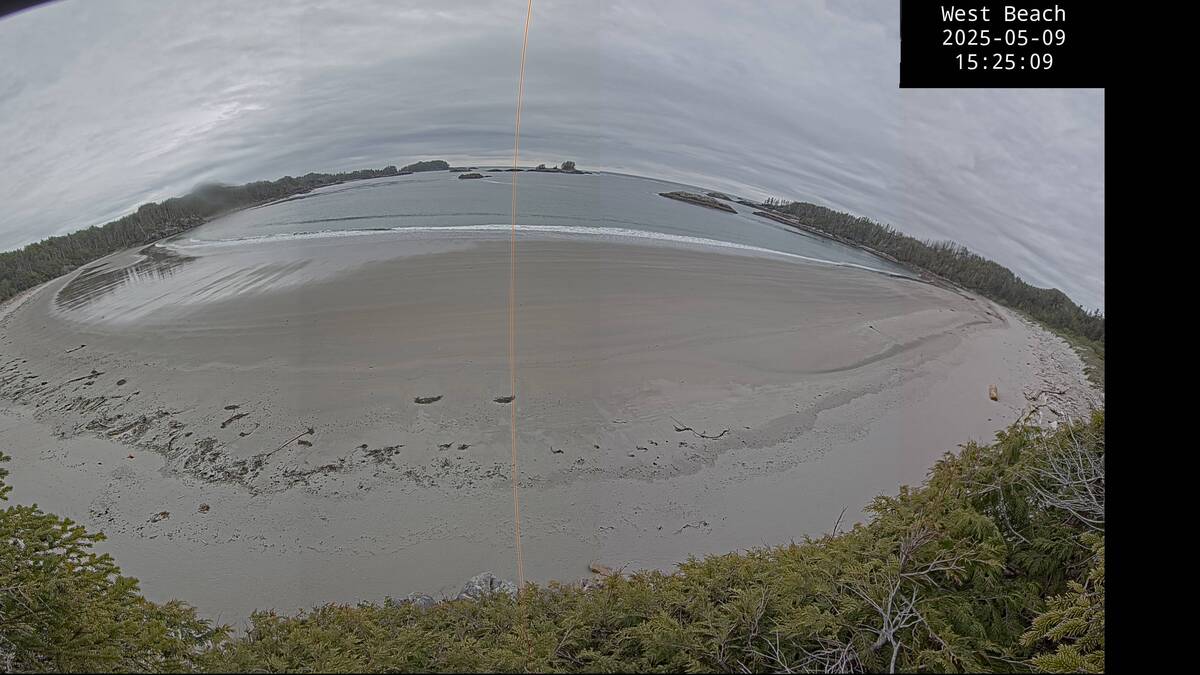 West Beach, Calvert Island